About Me
Oh fudge, If I'd known you were coming, I'd have spruced the place up a bit! Hi I'm Robyn. Once upon a time, I was born. Since then British comedy, the BBC and unnecessarily attractive men have shaped my life. This is just blog of my day to day ramblings. I hope you have a really nice day and feel free to ask me anything Just click "Natter on"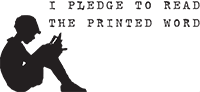 Things you need to know:
If the BBC show it, I'm probably watching it, if its a book I'm probably reading it (or saving up to be able to) and if it's music I like all sorts. Oh and I think I'm addicted to potatoes.
(No gifs are mine, I'm not that talented)