About Me
Oh fudge, If I'd known you were coming, I'd have spruced the place up a bit! Hi I'm Robyn. Once upon a time, I was born. Since then British comedy, the BBC and unnecessarily attractive men have shaped my life. I'm pretty abnormal, but hey you've probably started looking at my posts, so that's obvious. This is just blog of my day to day ramblings. I hope you have a nice day and feel free to ask me anything Just click "Natter on"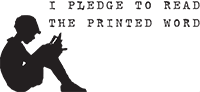 So yeah. If you have an accent (especially Irish) I'll probably be in love with you.
I like Disney movies, Glee, Comedy, One Direction, Merlin, Sherlock, Cabin Pressure, Harry Potter, Doctor Who and I think I'm addicted to potatoes.
(No gifs are mine, I'm not that talented)